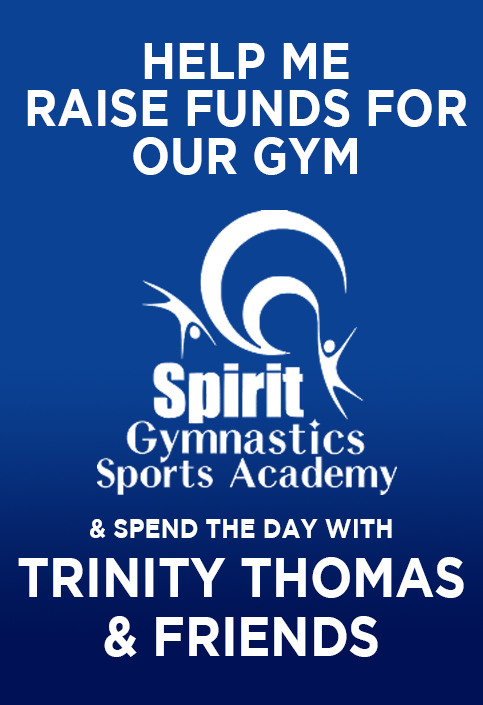 Total raised: $500.00
Fundraising progress based on $750
Club:
Spirit Gymnastics Academy
Hobbies:
Gymnastics, play games with friends, drawing, amusement parks, museums, water parks, swimming, playing with my brother
Favorite School Subject:
Math
Favorite Food:
Lasagna, ice cream, milkshakes, macaroni and cheese, Takis, blue Ranch Doritos
Favorite Athlete:
Laurie Hernandez
My fundraising message:
If you're able to help we would greatly appreciate it. Alana has done amazing this year and we're excited to see what the new year brings!
Prizes won:
Their Favorite Routine For Trinity & Friends, A Spot In The Handstand Contest
Support Alanna & Spirit Gymnastics Academy!
Donate On-Line:
If you donate $250, Alanna wins Alanna a Certificate of Fundraising Excellence, autographed and personally presented to Alanna by NCAA gymnast of the year!!