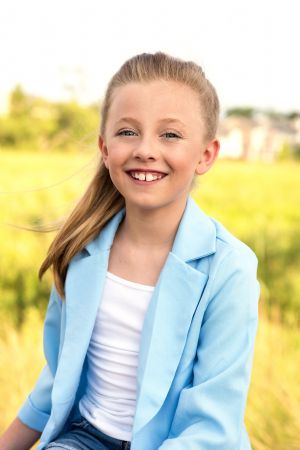 Total raised: $2,000.00
Fundraising progress based on $3,000
Club:
Goose Creek Gymnastics
Hobbies:
Gymnastics, Pageants and saving the turtles :)
Favorite School Subject:
Science, Math and Art
Favorite Food:
Fruits, Veggies and Tacos
Favorite Athlete:
Katelyn Ohashi of course!
My fundraising message:
This is a once in a lifetime opportunity! I am so excited to meet The Perfect 10 gymnast, Katelyn Ohashi. It will truly be a dream come true! Donations benefit Camp Rise Above which is a non profit camp in my hometown that benefits children with serious illnesses and disabilities by offering them unforgettable camp experiences. Help make all of our dreams come true by donating today!
Prizes won:
Photobombed By Katelyn!, $50 bonus!, $50 bonus!, $50 bonus!, $200 bonus!, Gabby Douglas Autographed Photo!, Nastia Liukin Autographed Photo!, Laurie Hernandez Autographed Photo!, Katelyn Ohashi Autographed Photo!, Laurie Hernandez Grip Bag!
Support Marley & Camp Rise Above!